The Fundamentals of FAST Standard Financial Modelling:
Course Curriculum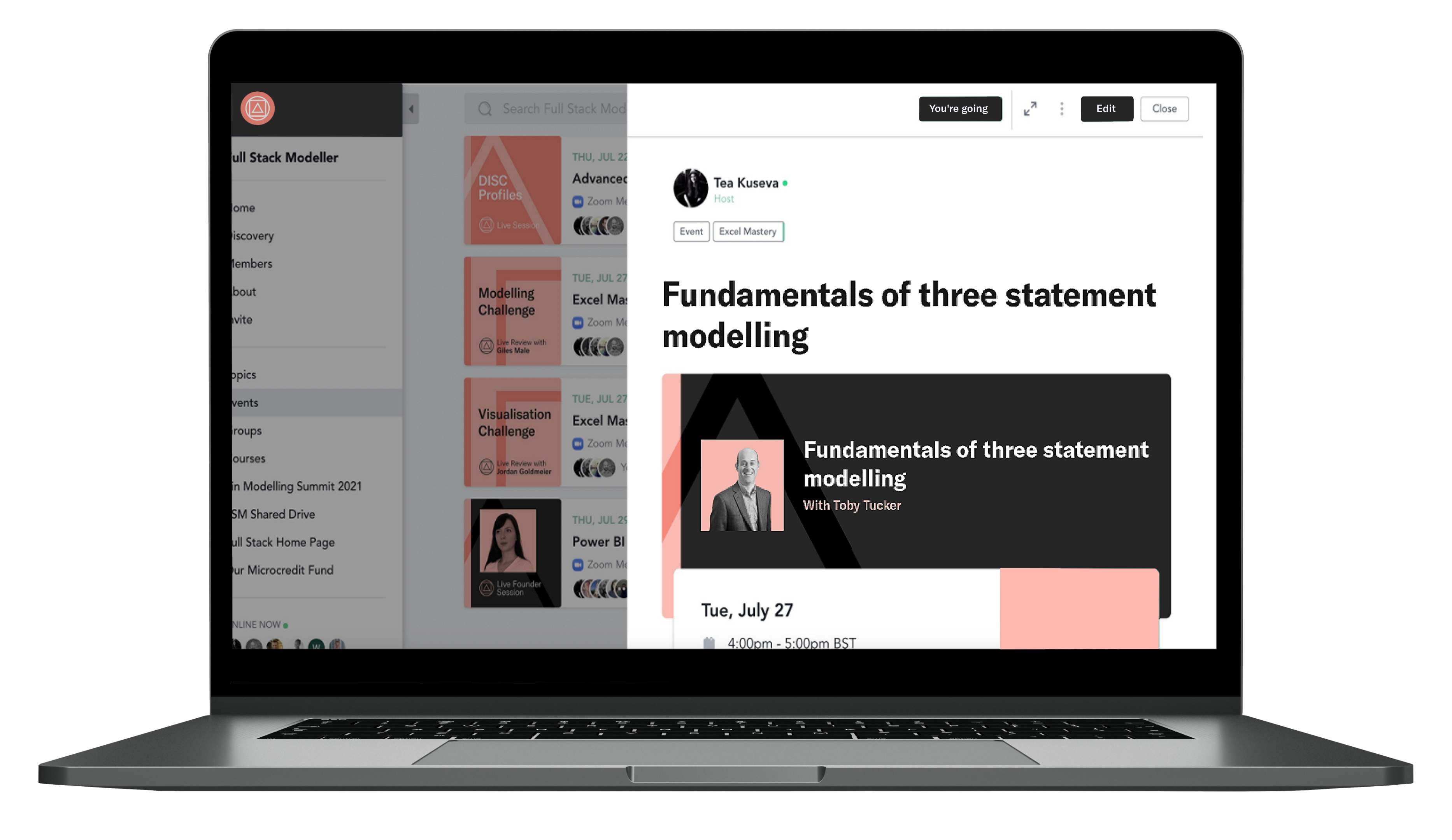 Full Stack Modeller is a training programme and global community of financial modellers from all over the world.
We train our members in Excel, Financial Modelling, Data Visualisation & Analytics, and the latest modelling tech.
Our members join us for 12 months initially, with most then renewing for future years.
We've made some elements of our training available here for those who aren't yet ready to commit to a 12-month programme, or who just want to focus in on a particular area of training.